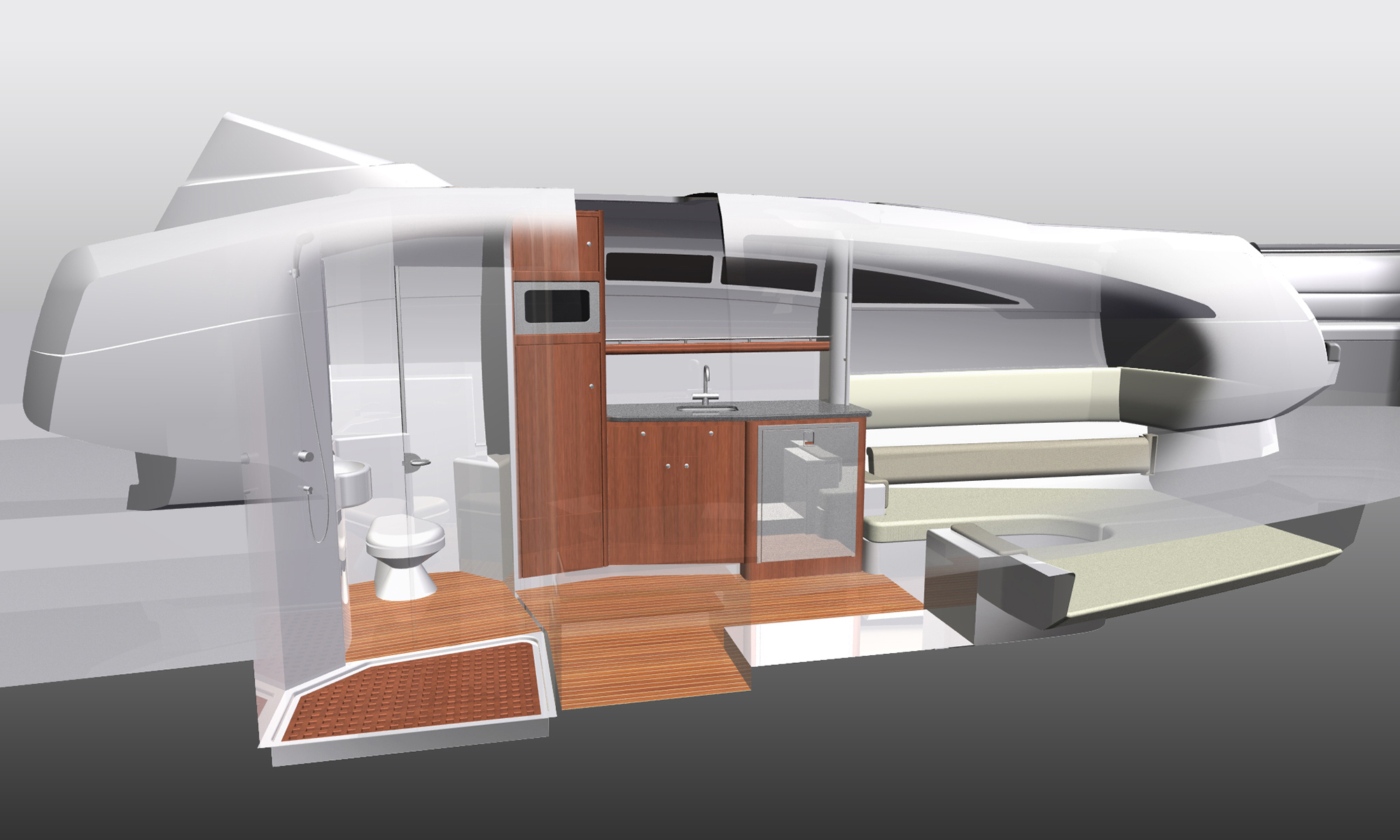 The creation of the Intrepid Panacea series began with a customer request to have the Intrepid 475 Sport Yacht developed as a center console (2012). A large center console that utilized the available volume to create a cabin just did not exist – part of why the client knew Intrepid was the builder to approach! From our design perspective, we immediately believed in the concept and knew this was hot! Carr Design wanted to push Intrepid past the initial limited scope of extending an existing console, and began to develop a new direction of console forms, deck layouts, and interior arrangements.
The initial drawings were sent to Intrepid's Dania office for the sales team working with buyers. They too understood the concept and wanted to assure that steps were taken to produce this as new Intrepid model. With that confidence, Intrepid paused the one-off construction for time to build molds, and provided Carr Design the go-ahead on our more extensive console and cabin design proposals.

The large center console-cabin package was an instant success! The market responded quickly and would come to include established builders that had never built center consoles, and new builders specific to this market segment. Today, the console-cabin market is incredibly strong and diverse, with abundant options from hard-core sportfish to pleasure / go-fast owners.
Intrepid took time to add to the Panacea line with a 40 footer, meanwhile developing a lot of signature features and design directions across the full model line. With so much new Intrepid design-DNA, Intrepid would one-up the 475 with our new design, the 51 Panacea – Introduced at the 2023 Palm Beach Boat Show.

See more on the Intrepid 51 Panacea