Principal | Designer
Wesley Carr is a yacht designer with over 35 years of marine industry experience both as a lead in-house designer and as a consultant to custom yacht and production boat builders.
      Wesley first specialized in production boat design with positions at Chris Craft Boats, Monterey Boats, and US Marine.  His in-house experience established a comprehensive knowledge of marine product lifecycle: market definition, design development, prototype builds, manufacturing startup, and client / customer support.  Wesley has managed sketch-to-launch projects from sportboats to superyachts.
As the designer for Trident Shipworks (1994 to 2000), he produced custom yacht designs from 112′ to 145′ with responsibility for the exterior design, interior layouts, architectural details, furnishings, and pilothouse configurations. Wesley also provided marketing support for new business development, press communications, and client relations. Westship World Yachts later acquired Trident Shipworks and continued to build designs developed during his tenure.
       Wesley has served as vice-chair for the Industrial Designers Society of America – Florida Chapter, on the advisory committee of the Art Institute of Lauderdale's Industrial Design Department, and as a guest speaker for pre-college career development seminars. Having benefitted from mentors early in his own career, he maintains an open dialogue with design students interested in pursuing marine industry opportunities.
As principal of Carr Design, he provides design leadership for builders of custom and series yachts, as well as commercial vessels, furniture design, and other diverse creative projects. Recent projects include the exterior design development for Sea Force IX custom sportfish yachts (56′ to 95′), and the Intrepid Powerboats line of dedicated sportfish models (20′ to 60′).
Project History • Scope of Work • Resume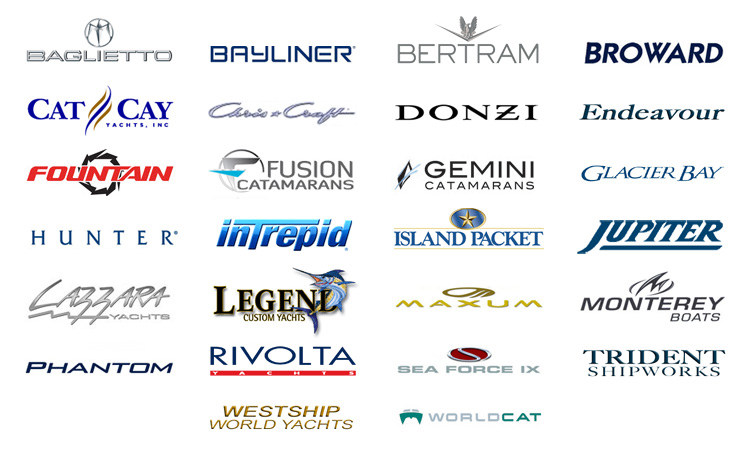 Destin and Friday Harbor
Once exposed to the salt air and fishing culture of early Destin, Florida, it is no coincidence that Wesley's design focus would now be top-class sport fishing boats and yachts! Fishing for kings, the fleet of sportfishers, the days catch, and the dock walkers dreaming of time on board or the fresh catch at dinner – all vivid memories! This time was followed with years of racing sailboats, and living aboard his sailboat for a decade. His C&C 35 was actively sailed throughout Florida's west coast, and for a time in Puget Sound – Seattle to San Juan Islands.
'Dad thought he was taking us fishing, but he made a permanent work of art in my head.'
Leaving Home, Garrison Keiller